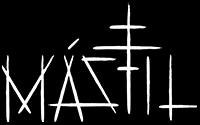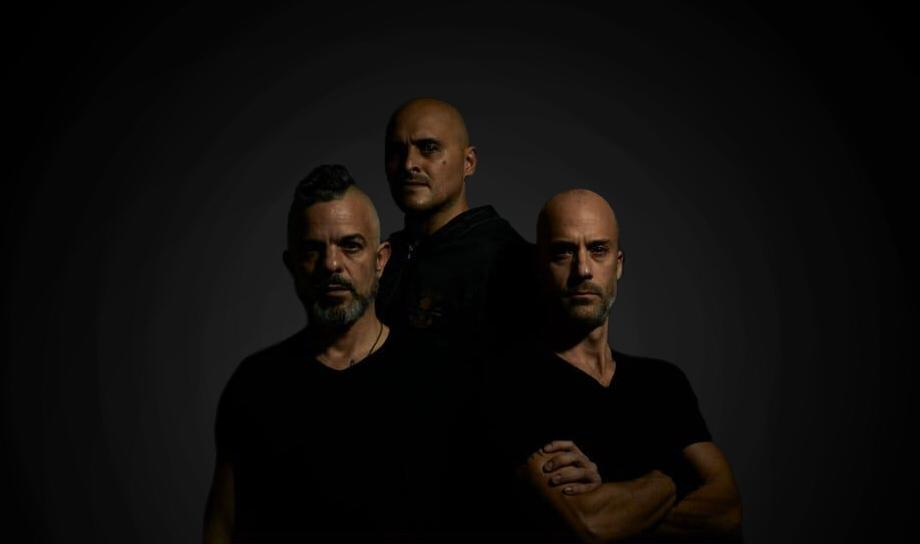 Mástil is a hard rock band led by Pol Moreno and Amós Piñeros, two musicians with a long history of working together in several relevant projects in the history of colombian rock as performers and producers, such as Catedral, Ultrágeno, Tequendama, La Derecha, Afónica, among others. In June 2021, they presented their debut album called «El Conjuro».
Mastil's devastating proposal gravitates from metal to grunge with a strong content of synths and beats that gives its sounds an indisputable industrial touch. Raw and mystical at the same time, their lyrics are created with the imagination of making poetry while navigating a choppy and dangerous ocean at some post-historical and dreamlike moment where rebel magic is practiced by navigating sorcerers.
Pol and Amós have recruited a luxurious work team (Hans Vollert from Kedusha and V For Volume) with the intention of not being unnoticed by the rock and metal scene of Colombia and Latin America that is so in need of new proposals.
The band released their third single in mid-March 2022.
"En Surcos De Dolor" is a song that talks about some of the terrible realities that happen and have happened in the Colombian countryside. It's a huge ¡ay! for all those who have lost what is theirs, and for those fields that went from being farmed to witnessing massacres and hosting pits or illicit crops because there are no better options. The lyrics of the Colombian anthem read in historical context turns out to be gloomy prophetic and agonizing. The literary winks that appear in the lyrics of this song refer to those paradoxes that are embedded in our collective unconscious that are sold as icons of pride, are endlessly repeated, nor think about its background.
We want you to listen to and follow Mástil, a project that promises a lot of adrenaline and unparalleled sound power.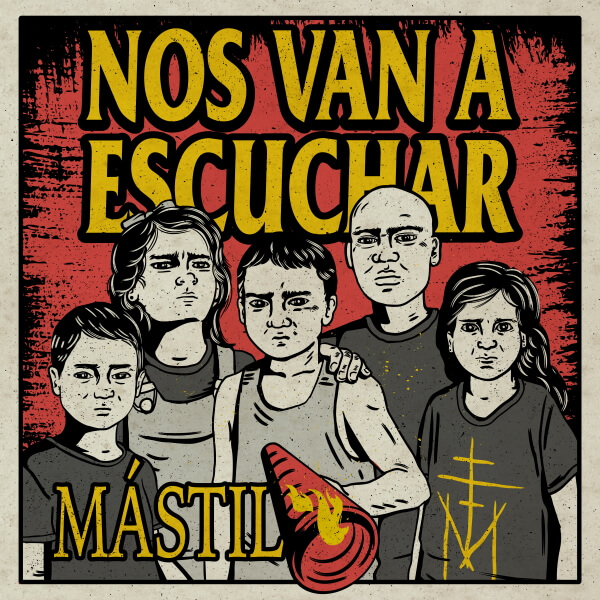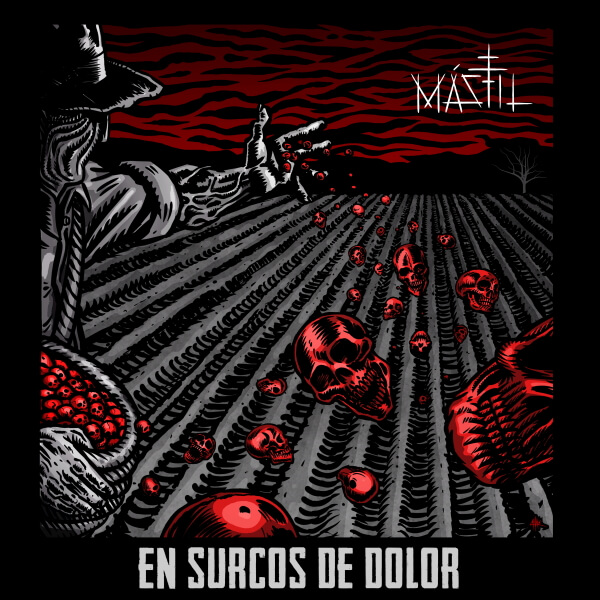 Derrochando estilo vagabundo
liberando espíritus cautivos
decantando el trigo de la paja
acabando con las dudas y tenazas
recojo los pedazos de mi ser
buscando coraje en mi centro
para armar el guerrero de barro
que alza el hacha contra el miedo
Descifrando misterios insondables
escribiendo conjuros impensables
despertando fuerzas innombrables
liberando amarres indeseables
Protegido por símbolos sacros
bendecido con palabras sordas
defendido por salvajes entidades
de furiosas voluntades indomables
transformando la secuencia lógica
disolvemos las trampas mórbidas
despejando los caminos turbios
sembramos de luz el surco
Descifrando misterios insondables
escribiendo conjuros impensables
despertando fuerzas innombrables
liberando amarres indeseables
Tentando a los dioses bajando al inframundo
ofrendas humeantes delirios taciturnos
ungido con aceites místicos
armado de corazas cuánticas
entrenado con estilo selvático
como jaguar al acecho de los dardos
Las condiciones no esperan
el momento pasará
los años escapan
y con ellos la necesidad
las miradas ocultas
no serán más secretas
y las más sucias tretas
a la vista quedarán
Sí, nos van a escuchar
no estamos en venta
La luz nos acompaña
por un camino plagado de muertos
que se pierde a lo lejos
donde se juntan el mar y el cielo
los trazos genealógicos
contactos olvidados
los gestos apagados
inconfesables secretos
Sí, nos van a escuchar
no nos doblegarán
Indignación es el sentimiento
que me corre por las venas
inyectándome la furia buena
la que me eriza la piel en plena
desplegando las antenas
haciendo uso de mi grano de arena
poco a poco el miedo a dar cara se va
valentía que me da la libertad
Sí, nos van a escuchar
no estamos en venta
sí, nos van a escuchar
no nos doblegarán
Salir a la calle sin miedo
cantando al aire verdades
las acciones cotidianas
encienden capitales
flores sobre las fosas
reparando las memorias rotas
pagarán los verdugos siniestros
y nuestra voz será un canto de paz
Sí, nos van a escuchar
no estamos en venta
sí, nos van a escuchar
no nos doblegarán
Ay, ay, ay
Nos sacaron del campo por estar ahí
nos vendieron como carne por ahí
nos mataron sin mediar palabra
nos disparan veneno por tierra y aire
Mi silencio en surcos de dolor
No es sublime esta crucifixión
No hay quien diga lo que se cocina
no hay justicia ni vida digna
nuestra historia la escriben verdugos
no hay más de lo que ya no hay
temor
Mi silencio en surcos de dolor
No es sublime esta crucifixión
Ay por nuestros líderes asesinados
ay por los hijos del maltrato
ay por las madres sin respuesta
Ahí sucedieron horrores sin nombre
si te cogen ahí te desaparecen
es ahí donde no quieren verte
donde están las fosas es ahí
Mi silencio en surcos de dolor
No es sublime esta crucifixión
Mi silencio en surcos de dolor
No es sublime esta crucifixión
All songs written by: Pol Moreno
All lyrics written by: Amós Piñeros
Drums, basses, guitars, synths and samples: Pol Moreno
Voices and violins: Amós Piñeros
Guitar solo in ¨En Surcos De Dolor¨: Nicolás Sadovnik
Drums, synths and samples recording: Pol Moreno in Pol Moreno Estudio
Voices and violins recording: Amós Piñeros in La Ñ Estudio
Guitar and bass recording: Nicolás Sadovnik in El Búnker Estudio
Production, mixing and mastering: Pol Moreno in Pol Moreno Estudio
Band photo: Adrián Jursich
Web design: Ricardo Morales
Visual credits El Conjuro
Lyric video: Ana María Camejo
Typhography and logo montage in lyric video: Adrían Jursich
Album cover: Iván Chacón
Visual credits Nos van a escuchar
Photography: Mariana Reyes & Erick Morales
Video design and animation: @kiwiq78
Song cover: Le Pridex
VISUAL CREDITS EN SURCOS DE DOLOR
Directed by Passanger – Juls
Production: The Grab Films & Paraíso Music
Executive production: Pol Moreno, Sergio Uzaheta, Erii
Color grading: Sergio Uzaheta
Post: Albeiro Toro, Sergio Uzaheta
DP: Roberpierre Rodriguez (The Grab Films)
Gaffer: Javier Castro (The Grab Films)
1aC: Álvaro Caviedes (The Grab Films)
Song Cover: Iván Chacón